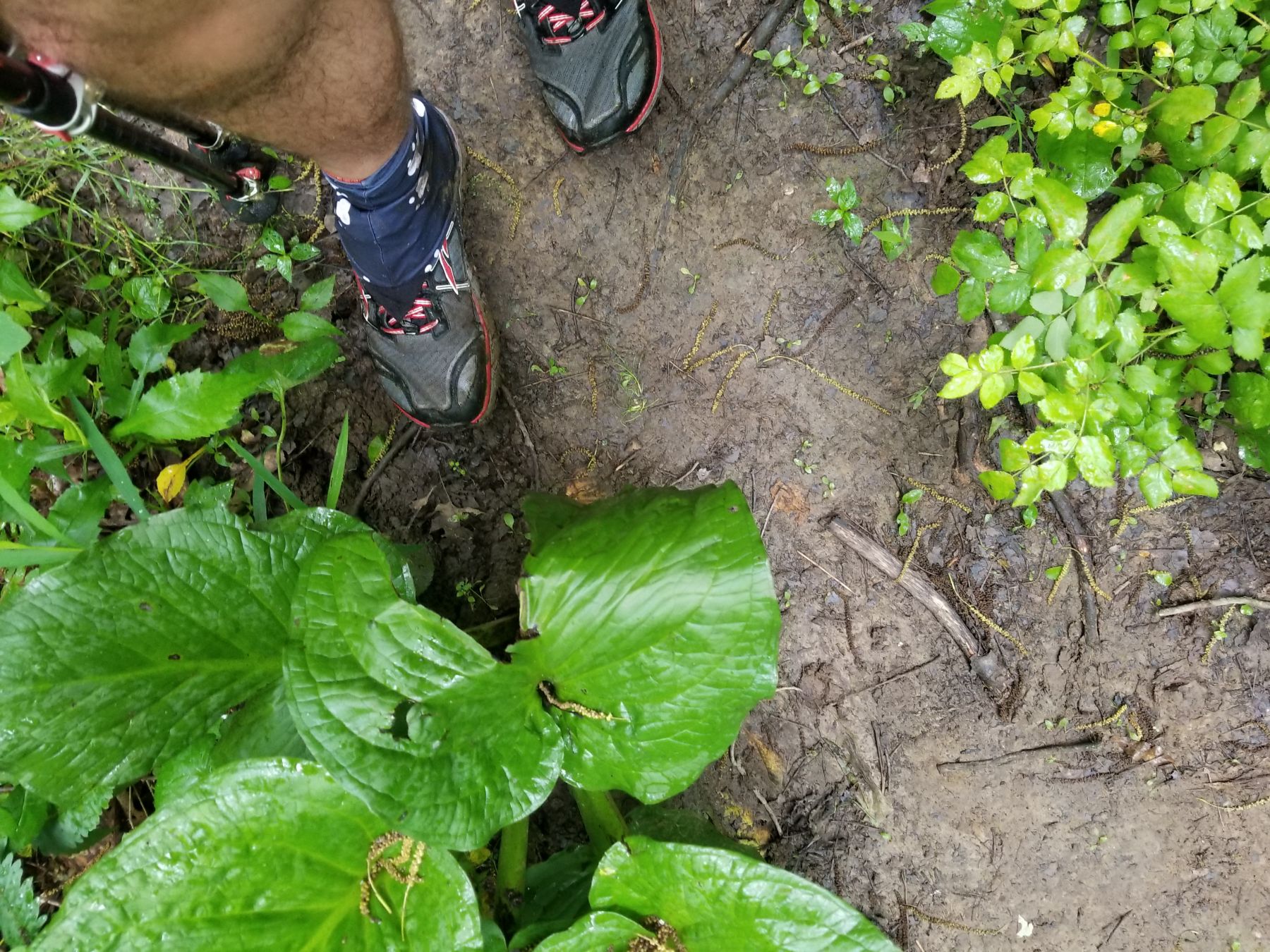 Date: 06/02-03/2018
Location: Raccoon Creek Loop, THE WHOLE SHEBANG PLUS EXTRA 'CAUSE DUMB
Trail Distance: 22 (39 miles ytd)
Been a while, eh?
Yeah, I know, I know. So many excuses, so little drive. I think it's getting better - I actually went and a) hiked in the hot and 2) FINISHED A TRAIL, BITCH (I have been following IBTAT, obvs).
Yup, I did the whole thing. Instead of just the Raccoon Loop, I did a figure-eight from the east side Heritage trailhead across the Mineral Springs link to the office. Hence the extra. Oh, well (THE CHURNED UP HORSE TRAIL MADE IT FUN THO).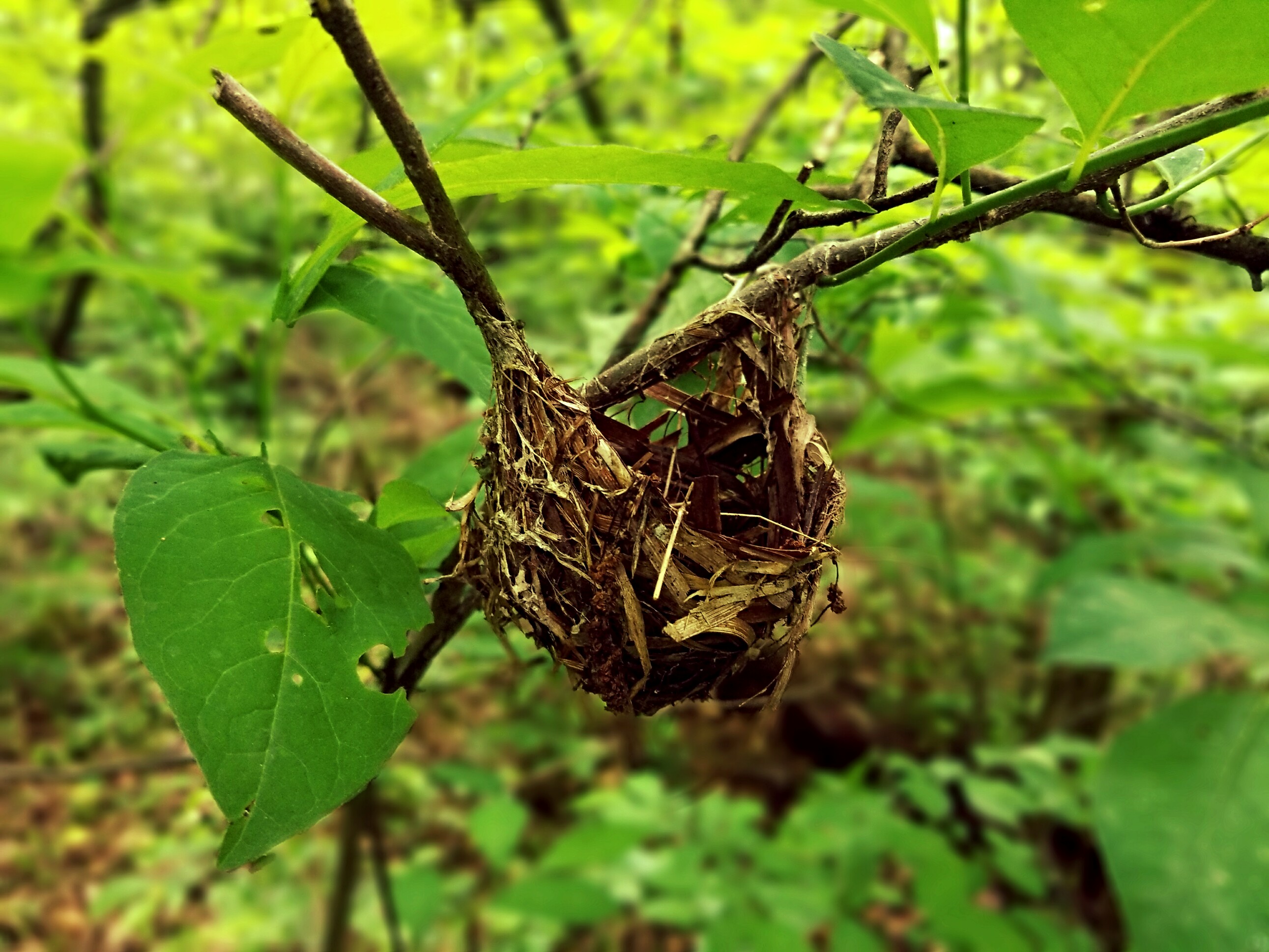 I'm not usually a fan of hiking in warm weather (ALSO BUGS EAT A DICK BITING FLIES no maybe please don't), but this was tolerable. Getting going in the morning and having at least 3/4 of the time be less humid (waht a sentence) helped a lot.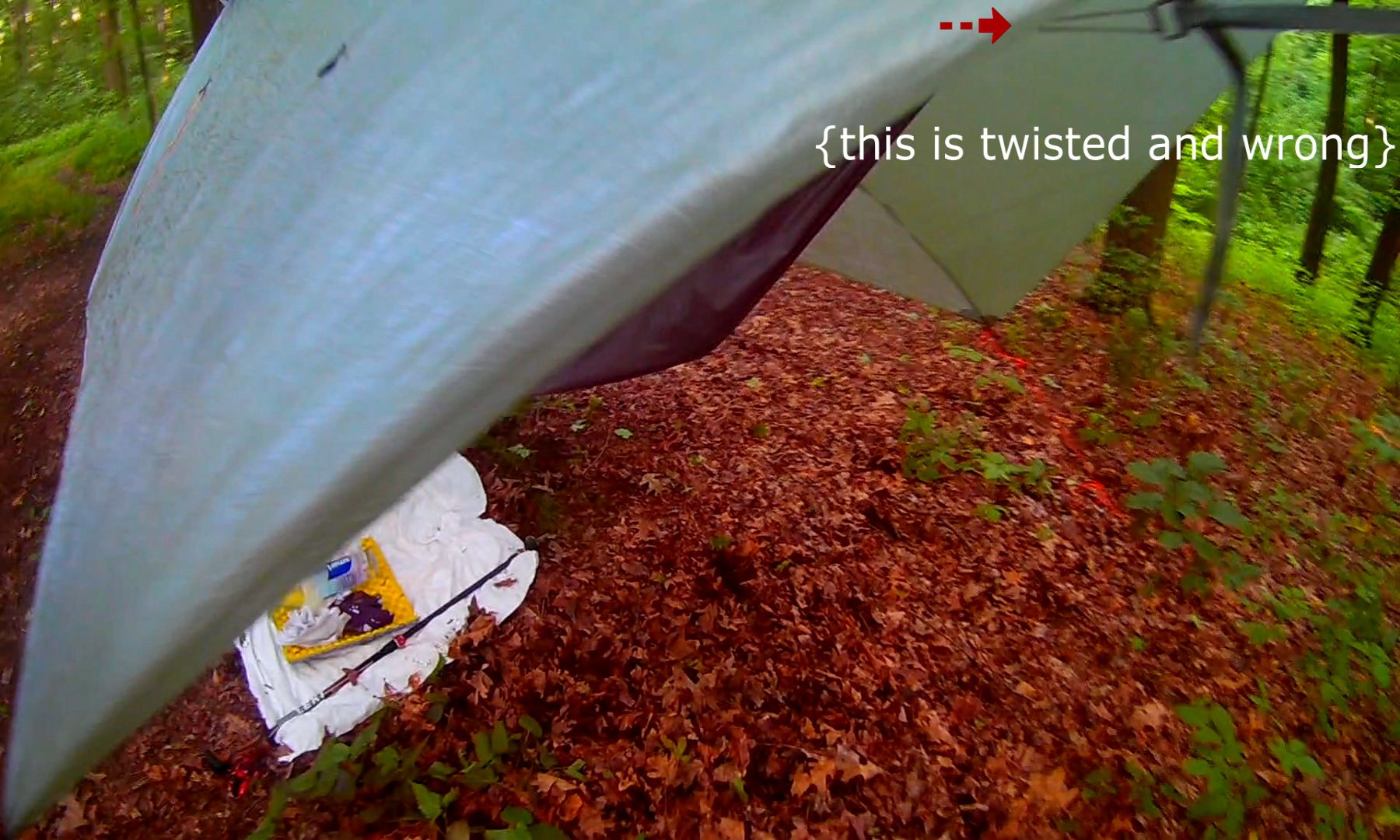 Yeah, I learned you cannot have a twist in the continuous loop where it connects to the cinch buckle. Luckily I can brain enough that I remembered to add a slippery half-hitch behind it so I did not bounce on the dirt.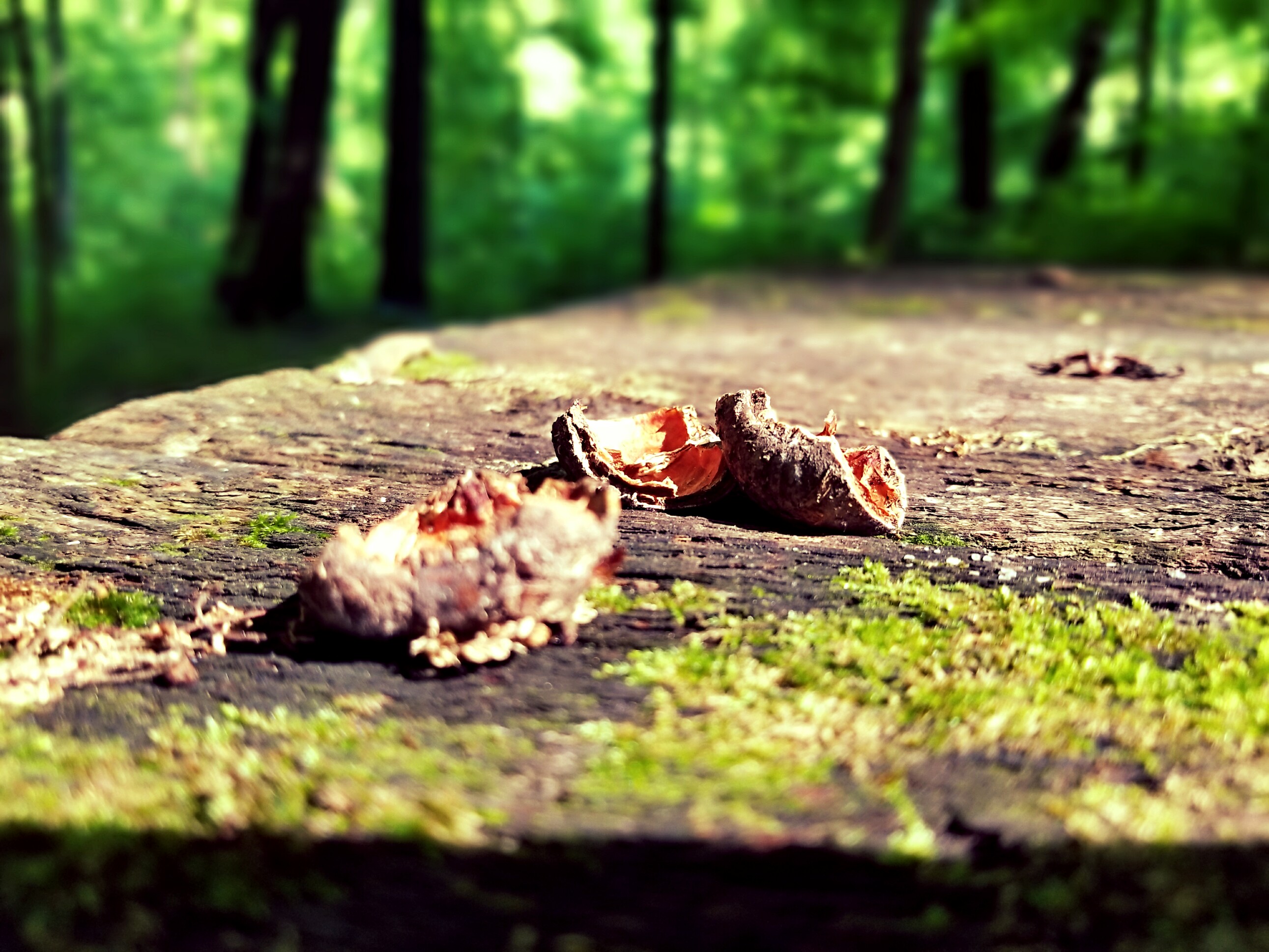 A++ will hike again but in coldy times.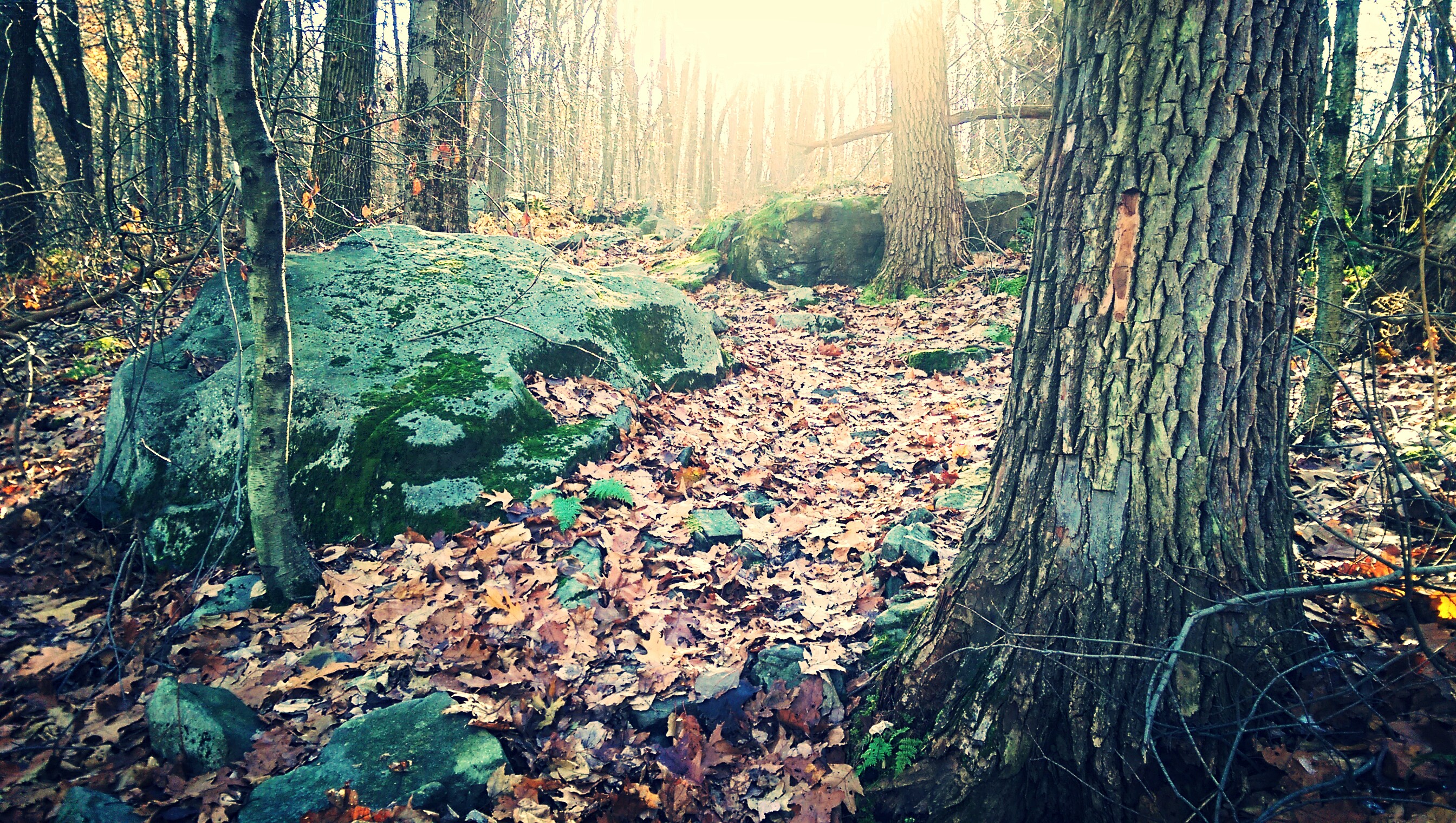 Date: 11/24/2017
Location: Laurel Highlands, north trailhead parking lot to decker shelter
Trail Distance: 11.5 (61.6 miles ytd)
So, I figured since it's been several months since I hiked -- thanks a lot, climate change -- I thought a nice, easy, familiar hike would get me going for more ambitious trips this winter. The plan was perfect, except I left one important thing at home: ALL MY CARDIOS. I've done this hike a half-dozen times and this one seemed to be the hardest yet. The climb out of mile 70 isn't even that strenuous, but I was gulping like a fish out of....fish swimming fluidWATER FISH OUT OF WATER.
On the plus side (beside my waistline AMIRITE), altra lone peak 3.0s are pretty decent to walk in. Feet hurt way less than normal after all the rocks and roots. Oooh, and down booties are delightful.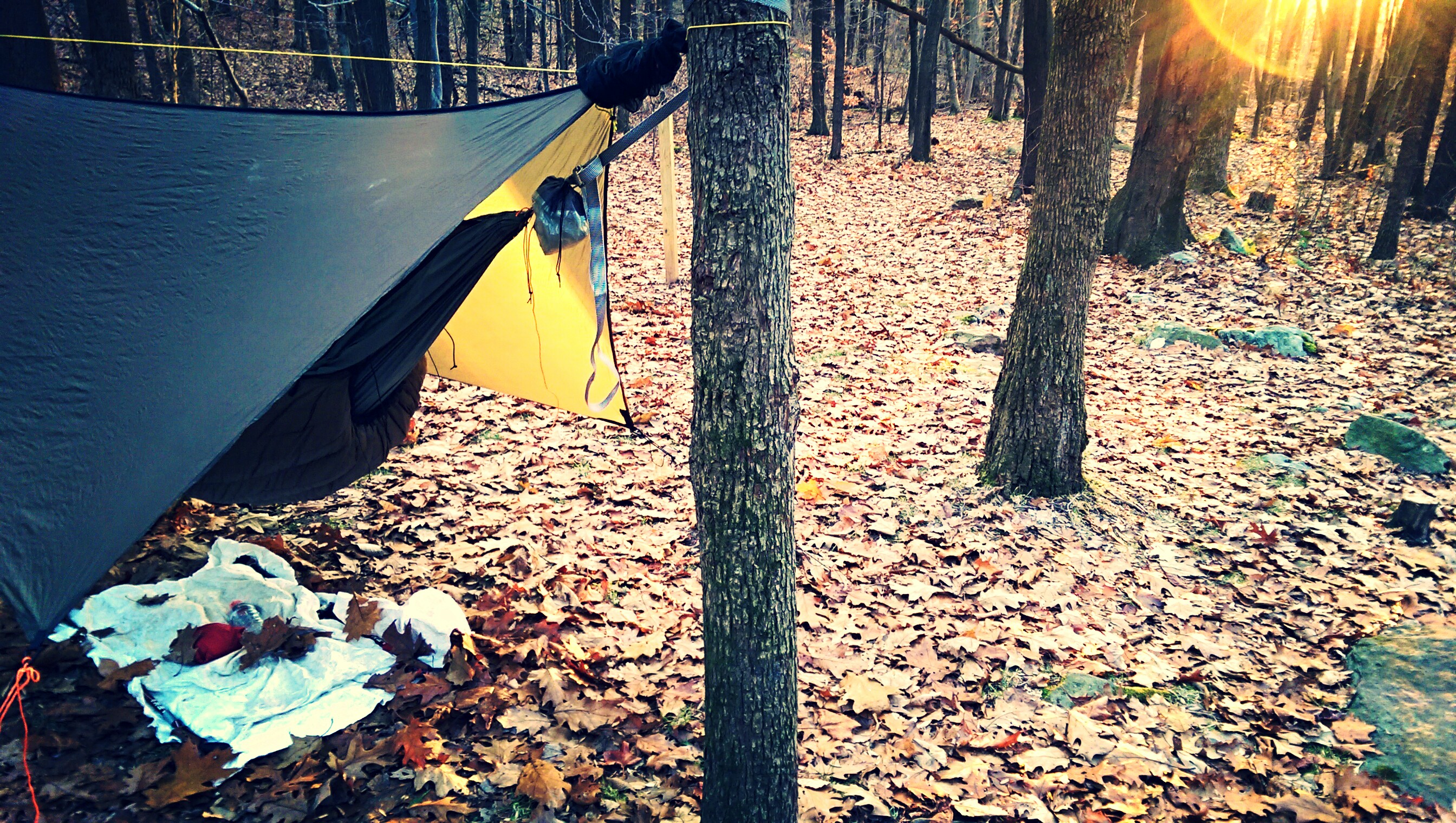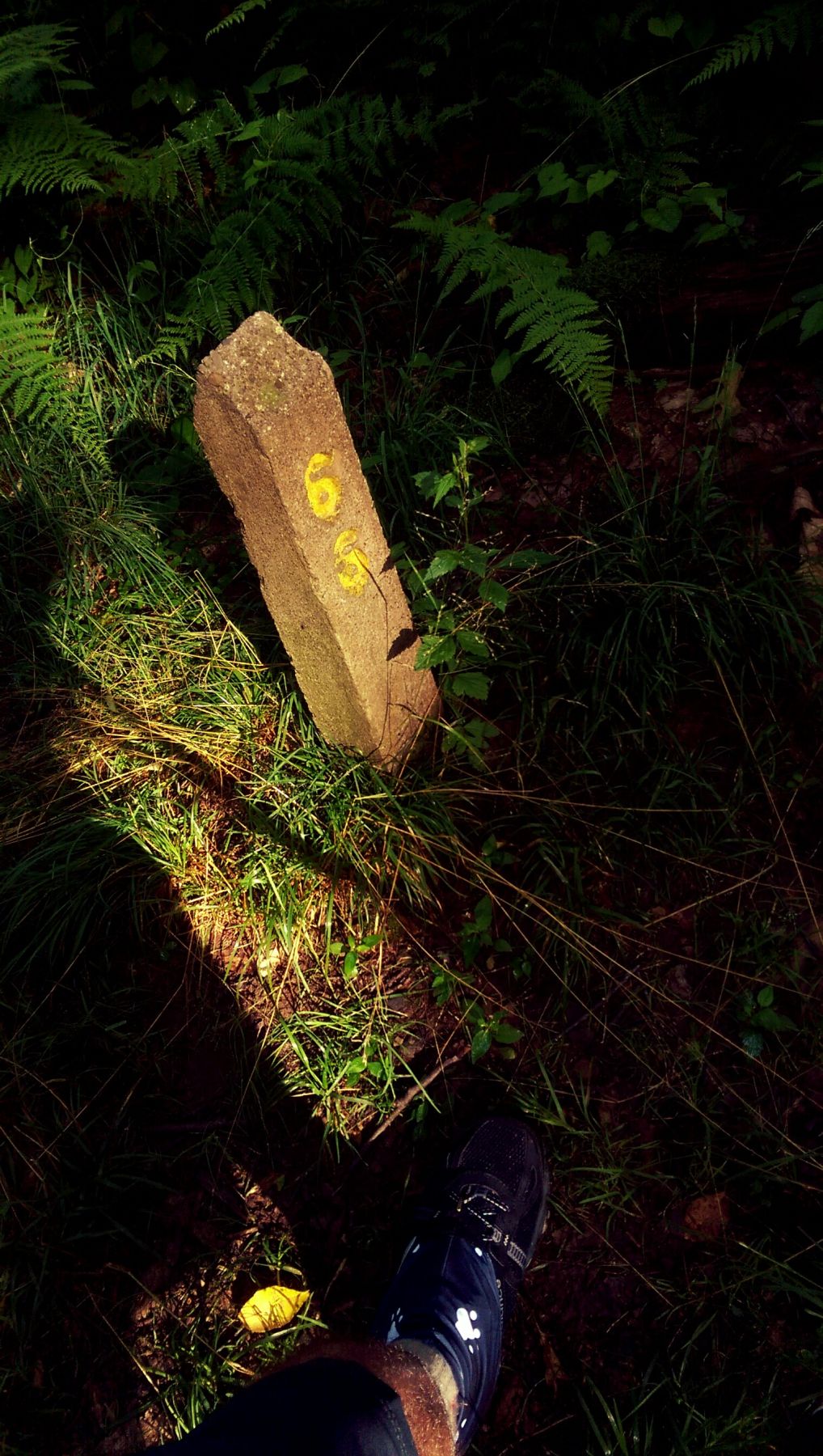 Date: 06/21/2017
Location: Laurel Highlands, north trailhead parking lot to decker shelter
Trail Distance: 11.5 (50.1 miles ytd)
My thermometer said it was 65 degrees, but my shirt said WHY ARE WE IN AFRICA?!? I'm used to hiking in the cooler weather -- this was pretty brutal. I drank more water than usual, but not nearly enough to avoid the dehydration headache. Or lack of coffee headache. Who's to say?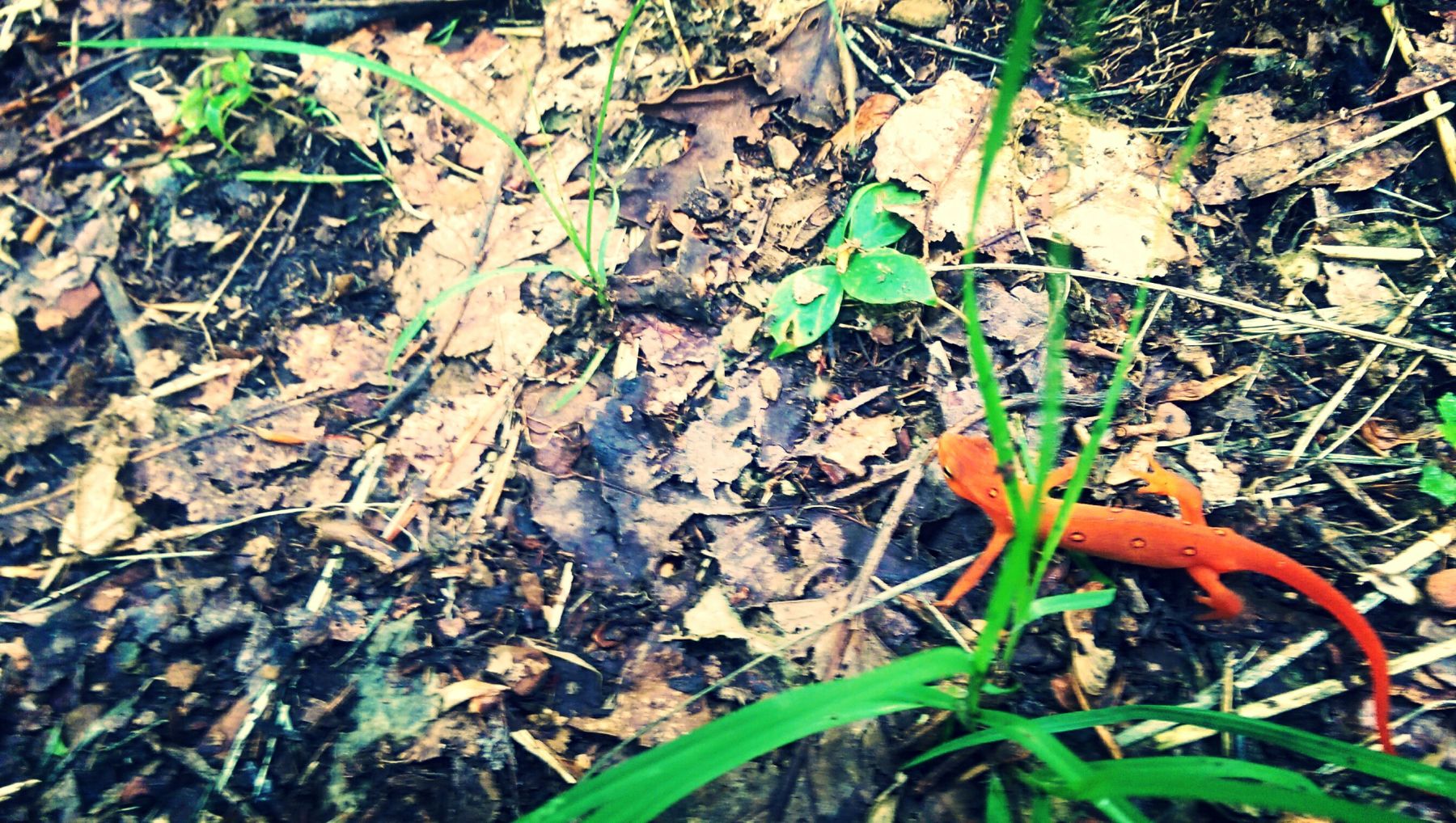 The takeaway from this trip -- besides MOAR WATERZ -- is that those rehydratable paper towel thingins are super handy. Many thumbs up, will soak again.
Oh and hey guys I got my base weight under 10lbs so I am extra-special elite now, right?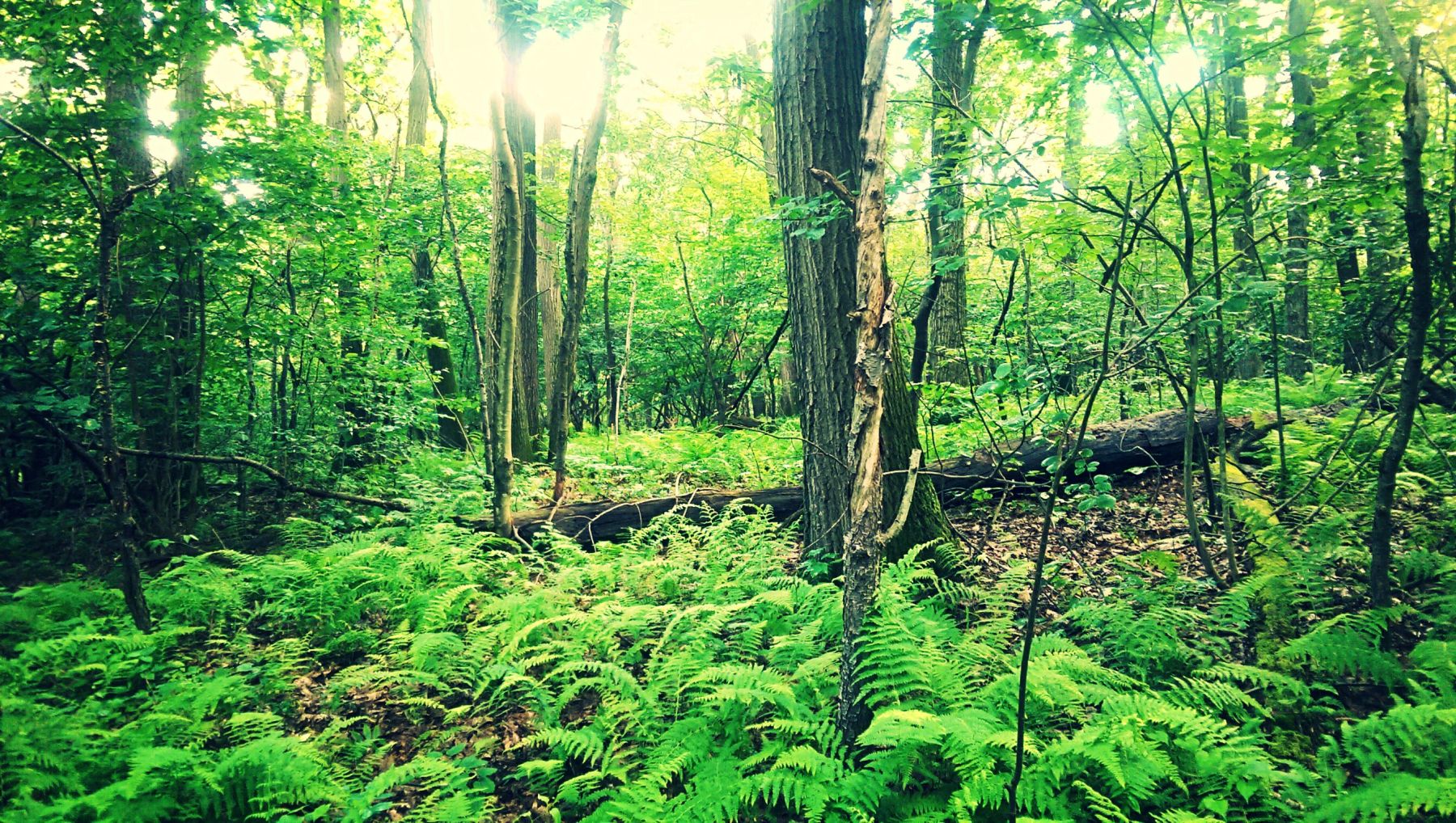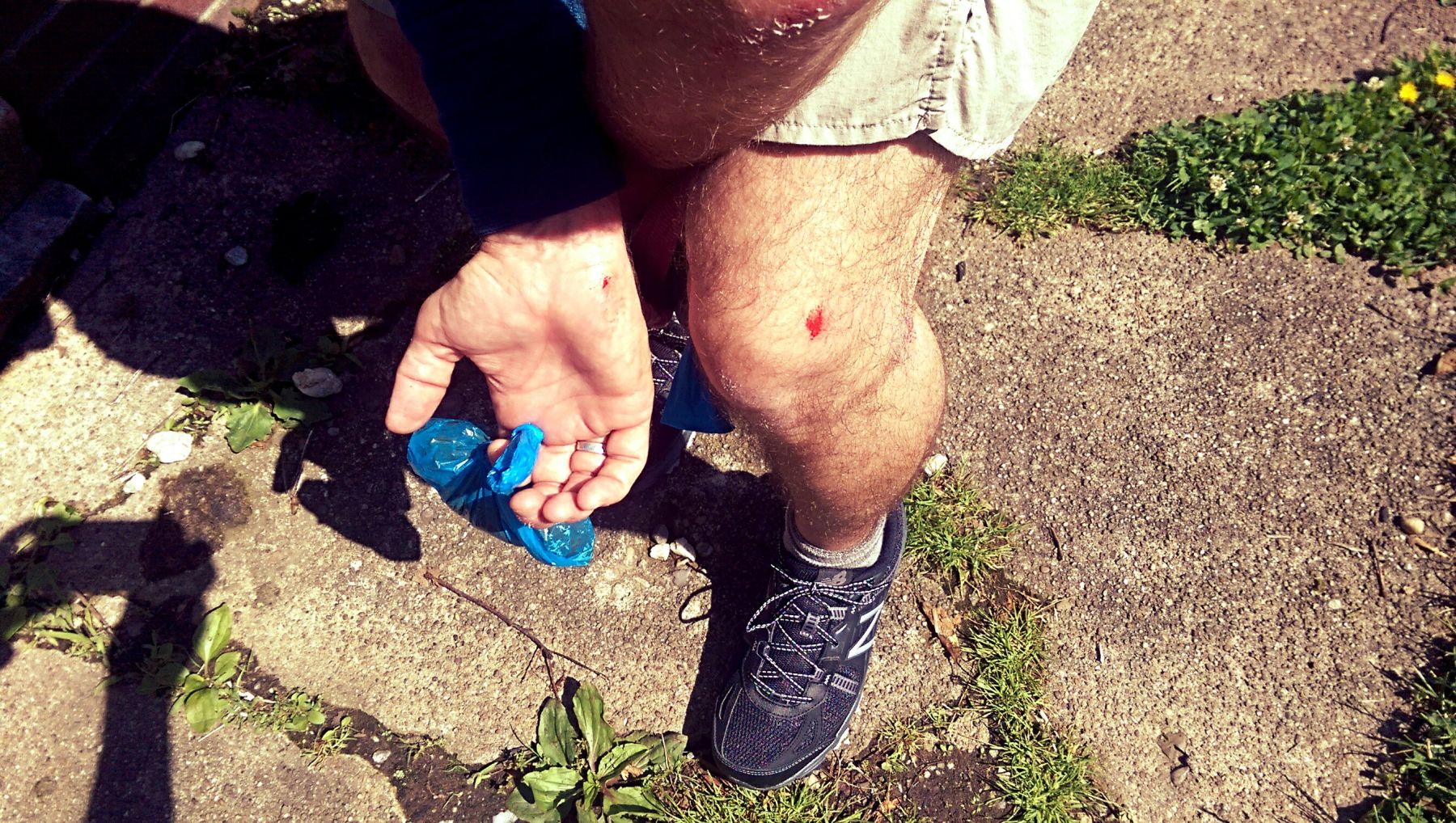 I can hike a dozen miles with a 20lb pack through rain, roots and rocks but one uneven stretch of sidewalk and ASS OVER TEAKETTLE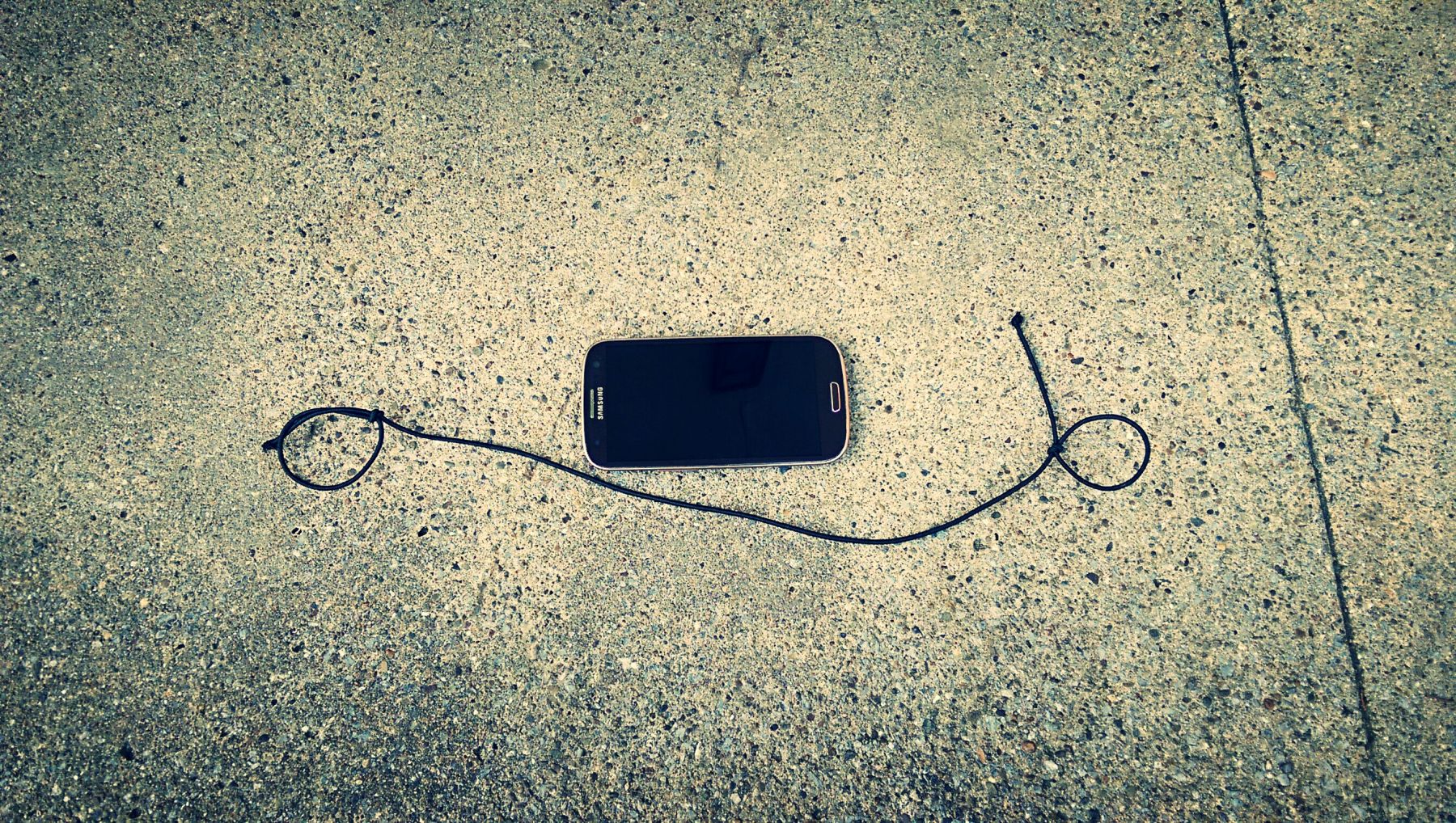 If you're like me, going out into the woods is pretty much all about not being bored. Since I don't make forts DO BUSHCRAFT, I kinda need...something. So I load up the phone with books and shows and hope for the best. But the weight of all this media really makes the phone a pain to hold for longer than a few seconds (THIS IS JUST SCIENCE, PEOPLE).
Shock cord to the rescue.
Just tie two knots -- doesn't really matter what kind, just make them smaller loops than the size of your device (I wouldn't recommend doing this with a tablet, but you do you) so it will fit properly. Then I just hook the cord to my ridgelight like so: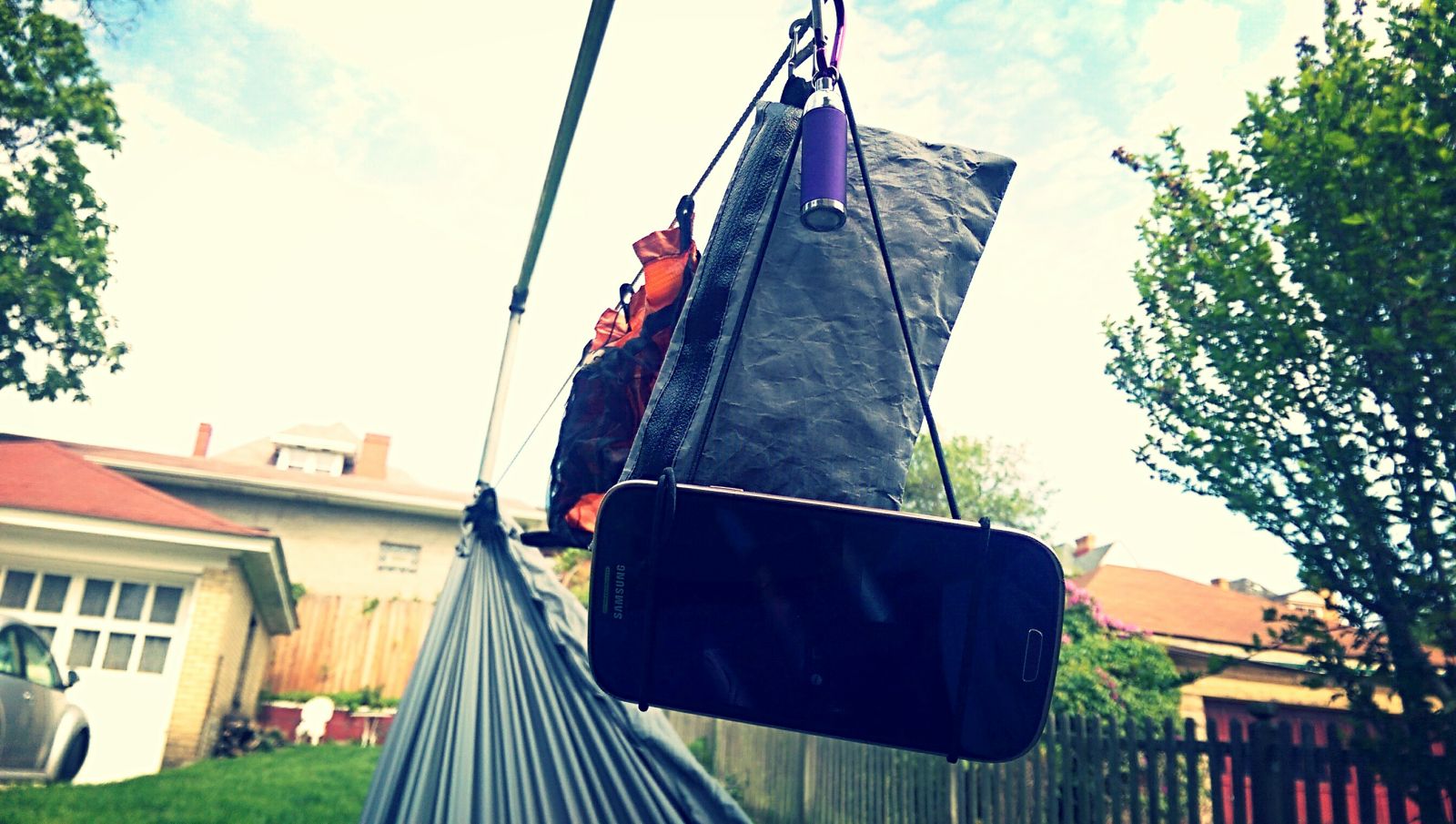 It tends to want to twist horizontally, so I put my electronics pouch behind it and it keeps it in a good viewing position. You can adjust the verical orientation by positioning the knots -- just experiment (like in college)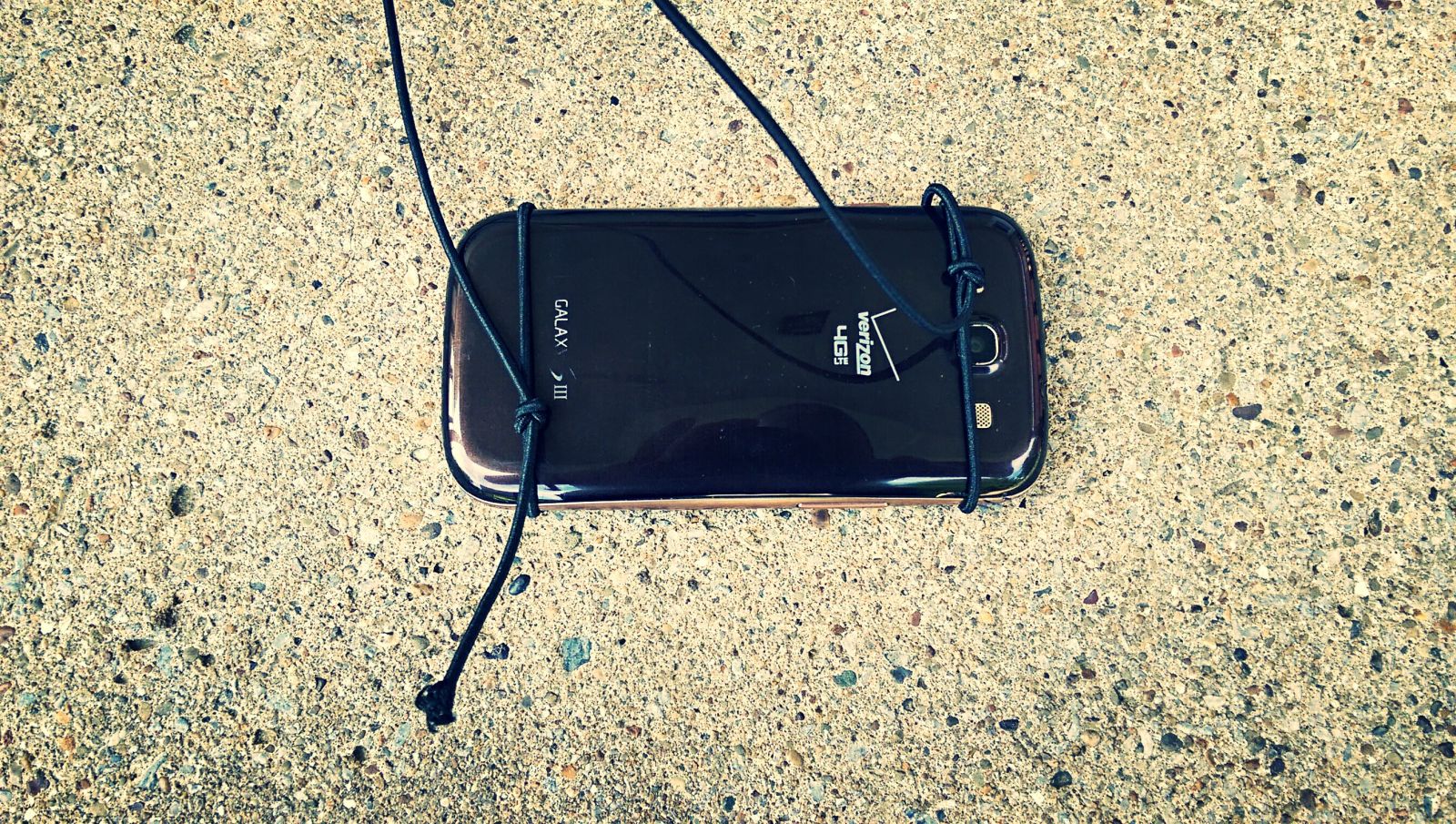 Of course, you could just not take any electronics SHUT YOUR MOUTH SHUG NEEDS A CONTROL LINE PLANE SQUADRON WE CAN DO THIS PEOPLE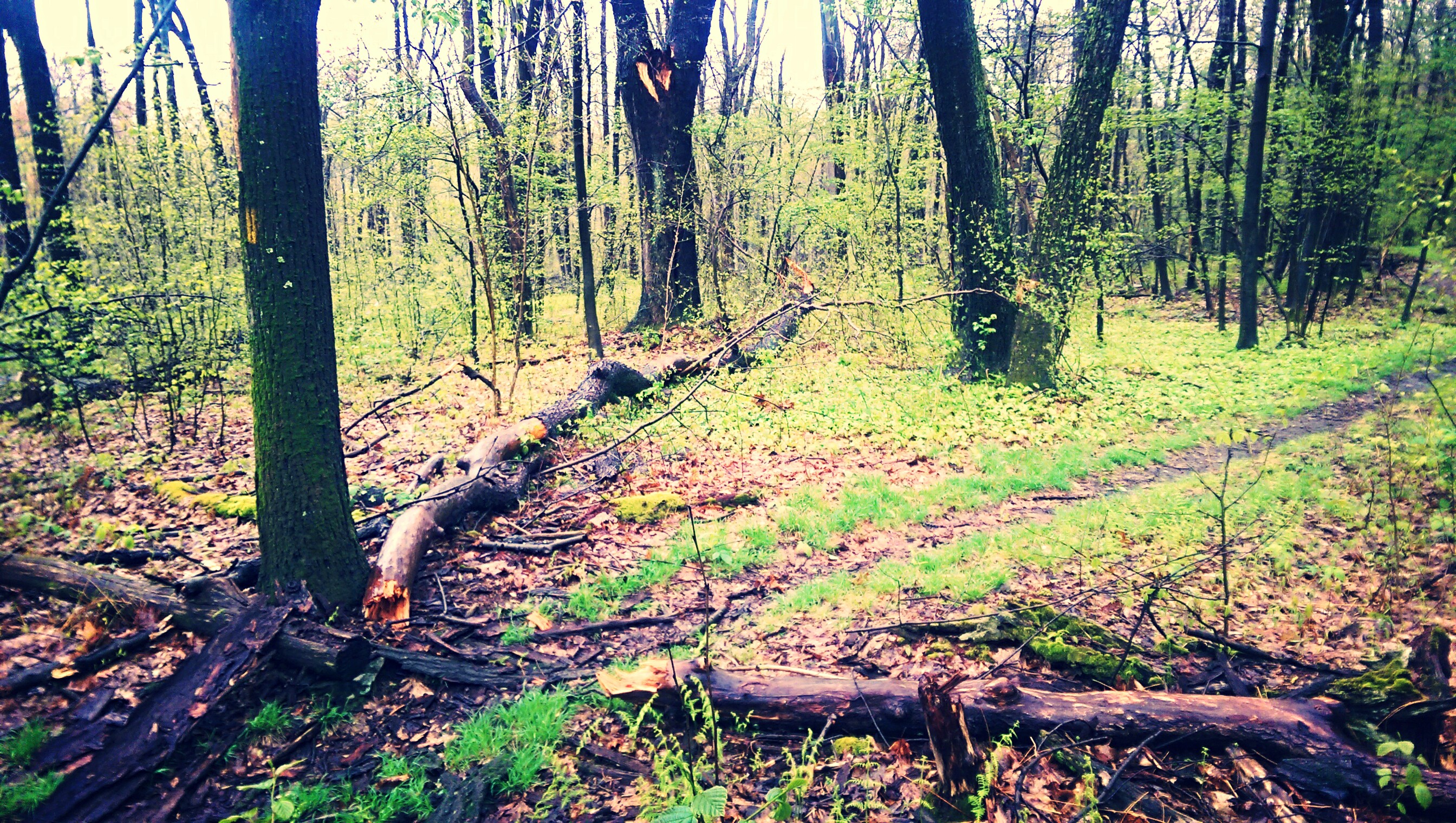 Date: 05/06/2017
Location: Laurel Highlands, rt 271 parking lot to rt 30 shelter
Trail Distance: NO MILES FOR YOU COUNTING IS FOR CAMPERS (39.6 miles ytd)
Rain? -- no problem. Wet shoes? -- big deal. Cold? -- BRING IT.
Breezy tree blowing and train sounds? -- OH IT'S BEEN BROUGHTEN.
Man, I gotta get over being freaked out by the wind. Other than that, had a good pace and pretty easy terrain (despite the mud and wet).
Guess I'll go back to trying to grow a pair.