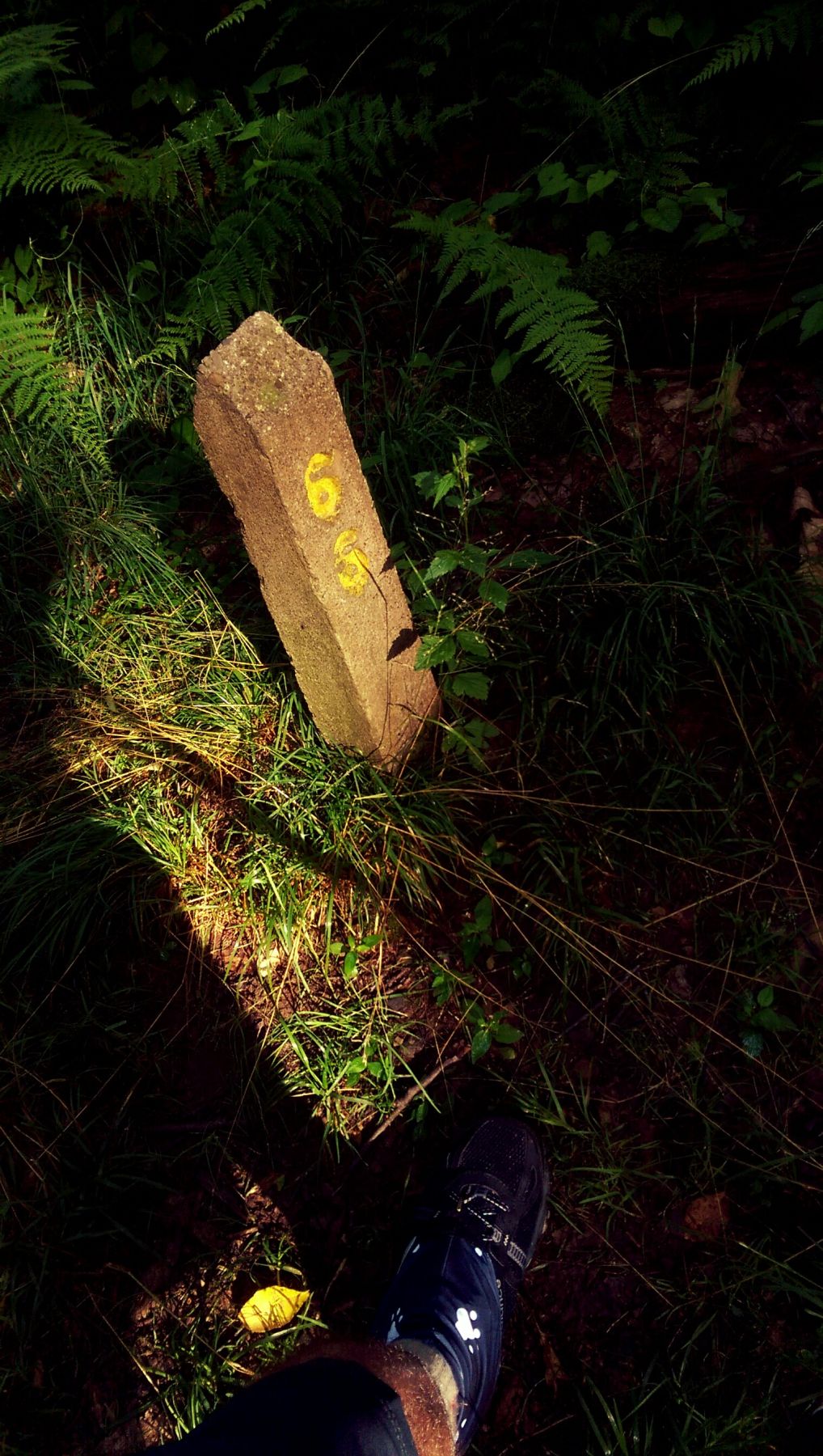 Date: 06/21/2017
Location: Laurel Highlands, north trailhead parking lot to decker shelter
Trail Distance: 11.5 (50.1 miles ytd)
My thermometer said it was 65 degrees, but my shirt said WHY ARE WE IN AFRICA?!? I'm used to hiking in the cooler weather -- this was pretty brutal. I drank more water than usual, but not nearly enough to avoid the dehydration headache. Or lack of coffee headache. Who's to say?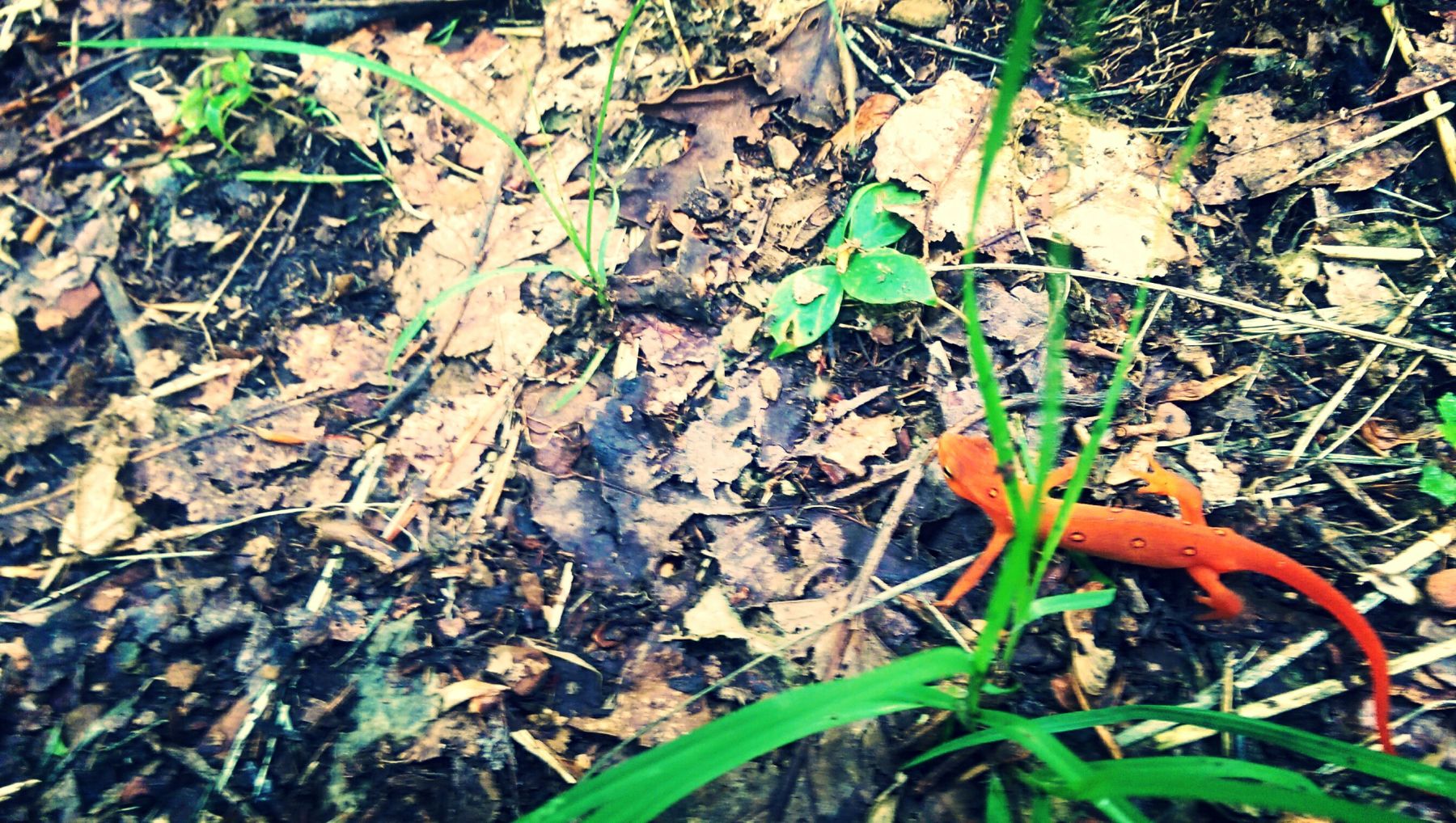 The takeaway from this trip -- besides MOAR WATERZ -- is that those rehydratable paper towel thingins are super handy. Many thumbs up, will soak again.
Oh and hey guys I got my base weight under 10lbs so I am extra-special elite now, right?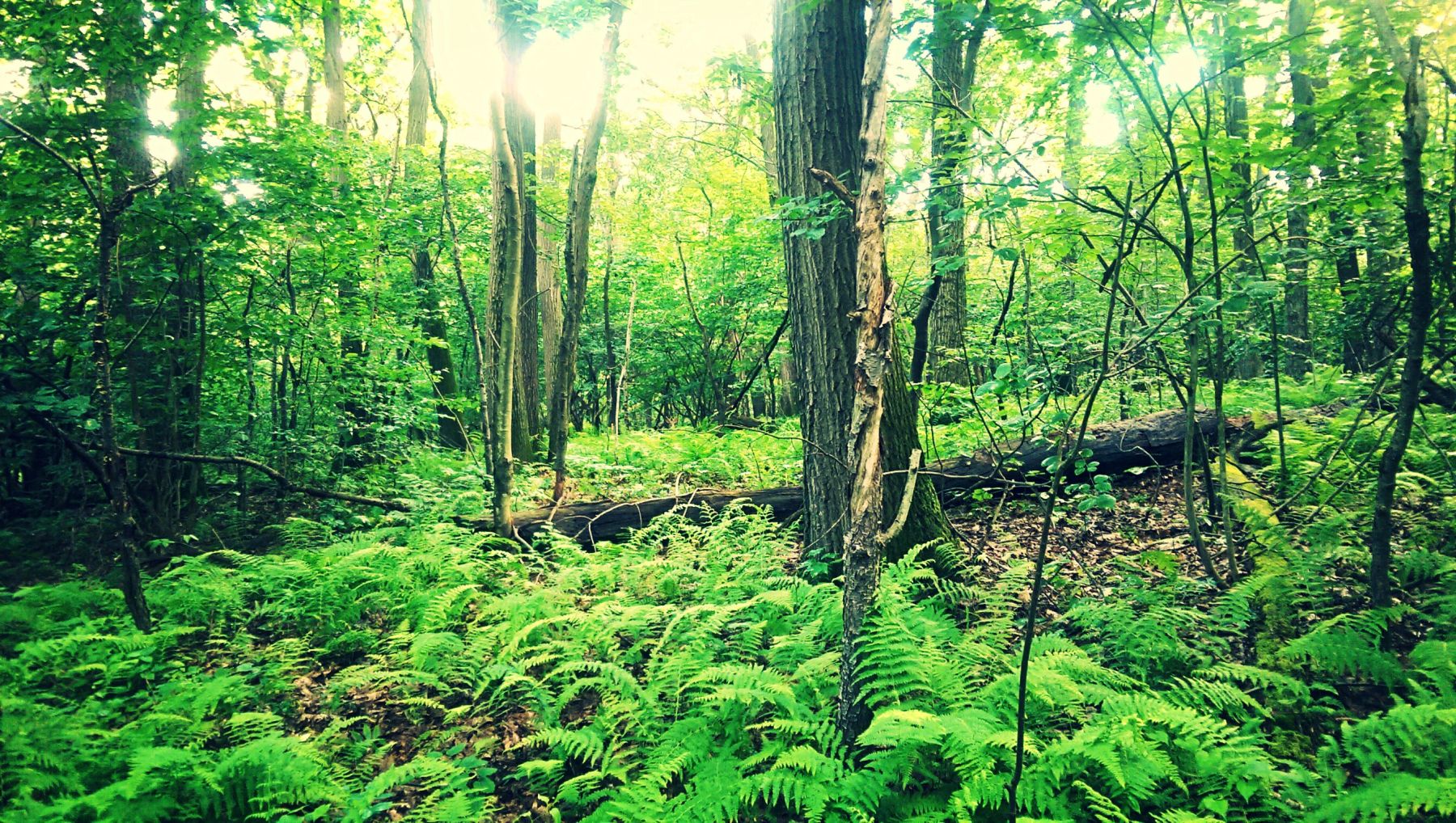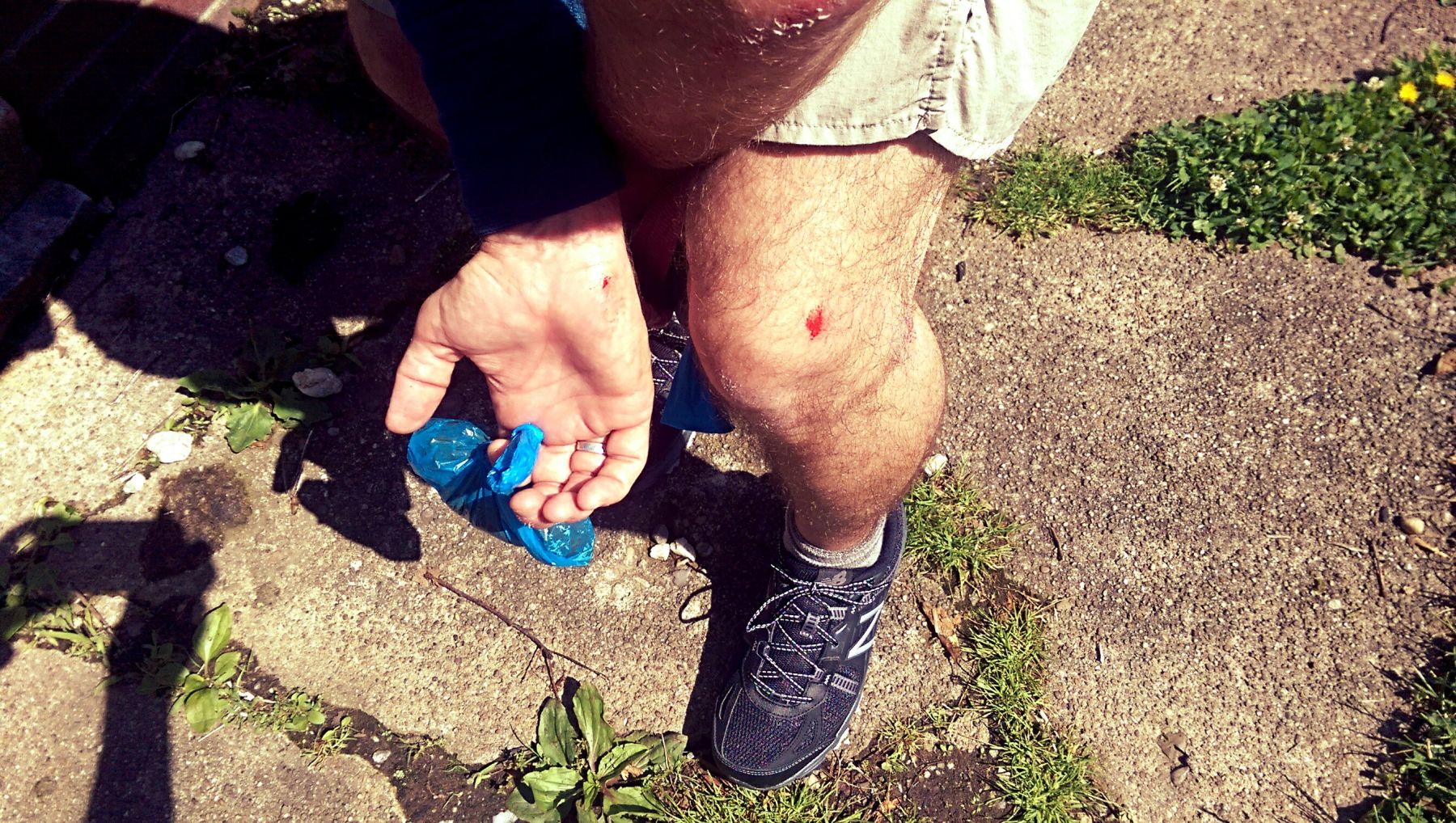 I can hike a dozen miles with a 20lb pack through rain, roots and rocks but one uneven stretch of sidewalk and ASS OVER TEAKETTLE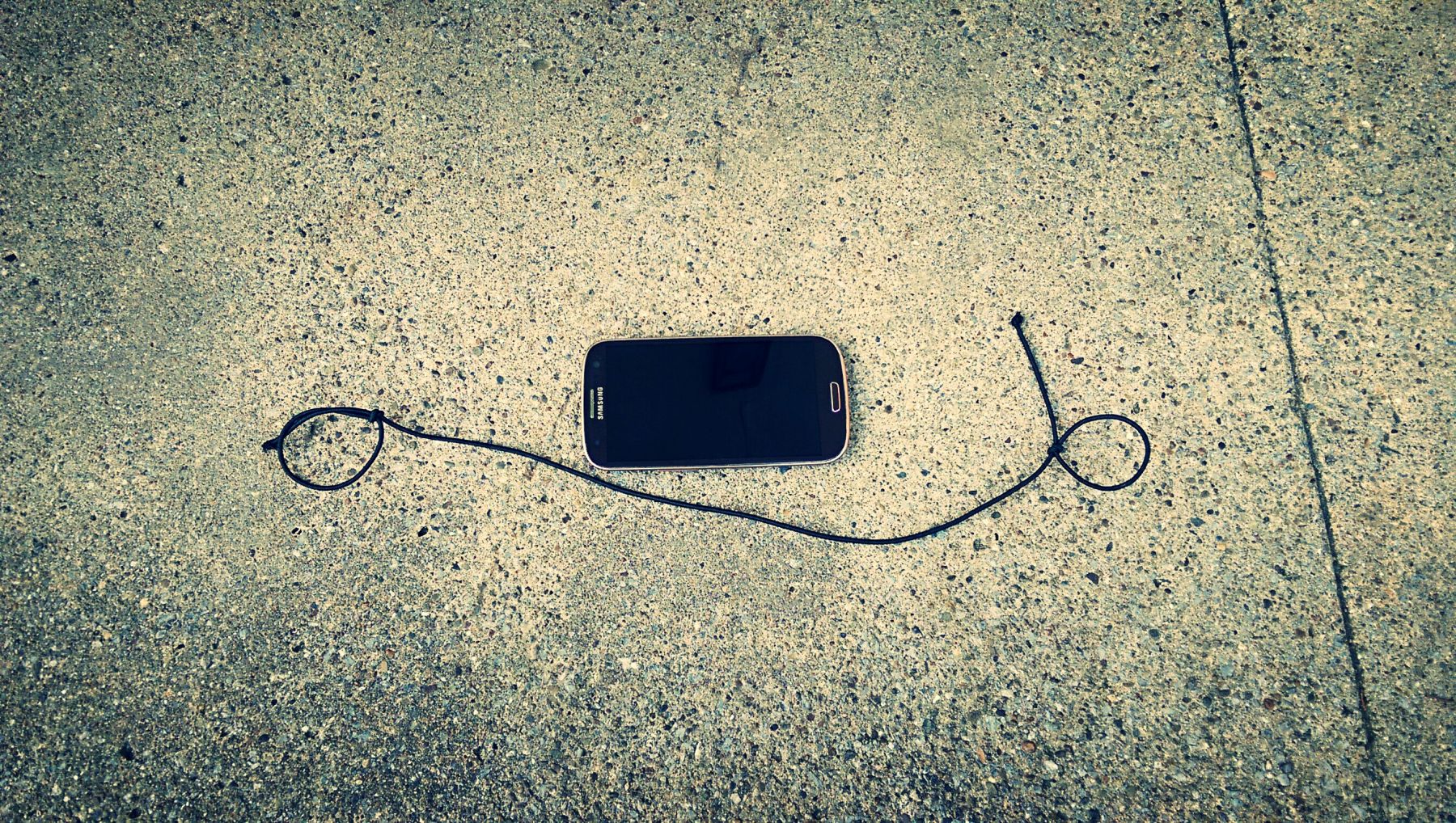 If you're like me, going out into the woods is pretty much all about not being bored. Since I don't make forts DO BUSHCRAFT, I kinda need...something. So I load up the phone with books and shows and hope for the best. But the weight of all this media really makes the phone a pain to hold for longer than a few seconds (THIS IS JUST SCIENCE, PEOPLE).
Shock cord to the rescue.
Just tie two knots -- doesn't really matter what kind, just make them smaller loops than the size of your device (I wouldn't recommend doing this with a tablet, but you do you) so it will fit properly. Then I just hook the cord to my ridgelight like so: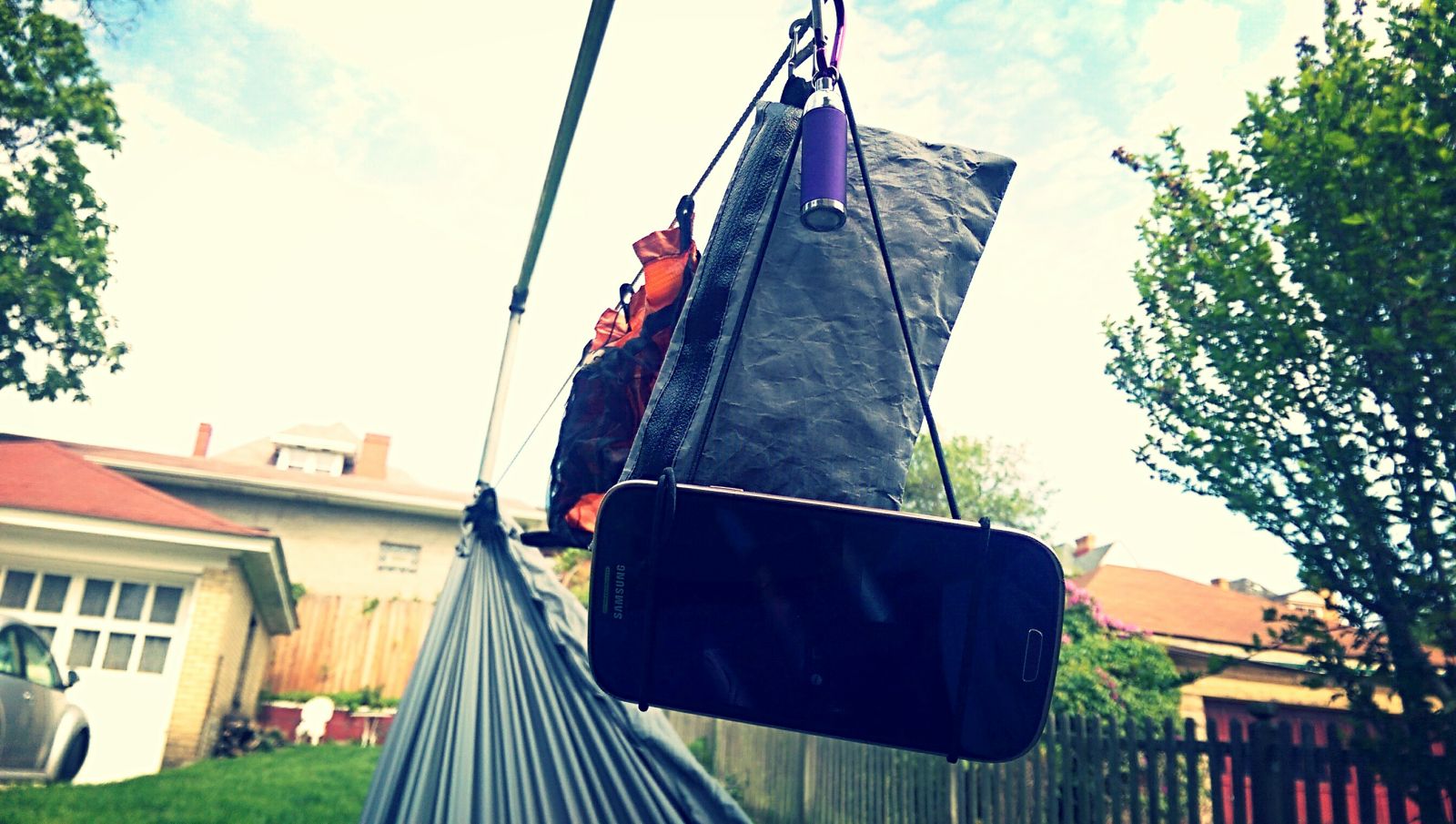 It tends to want to twist horizontally, so I put my electronics pouch behind it and it keeps it in a good viewing position. You can adjust the verical orientation by positioning the knots -- just experiment (like in college)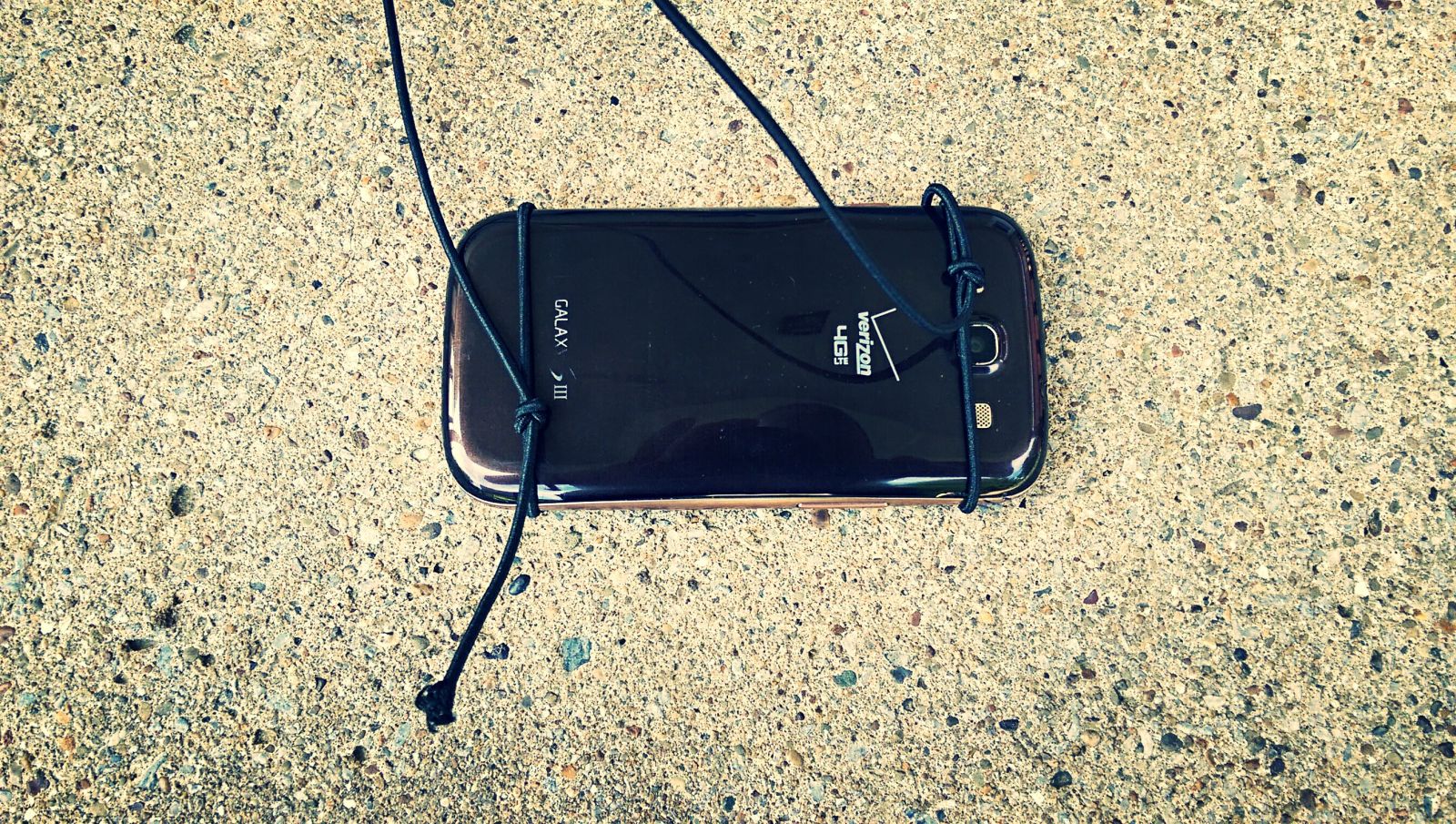 Of course, you could just not take any electronics SHUT YOUR MOUTH SHUG NEEDS A CONTROL LINE PLANE SQUADRON WE CAN DO THIS PEOPLE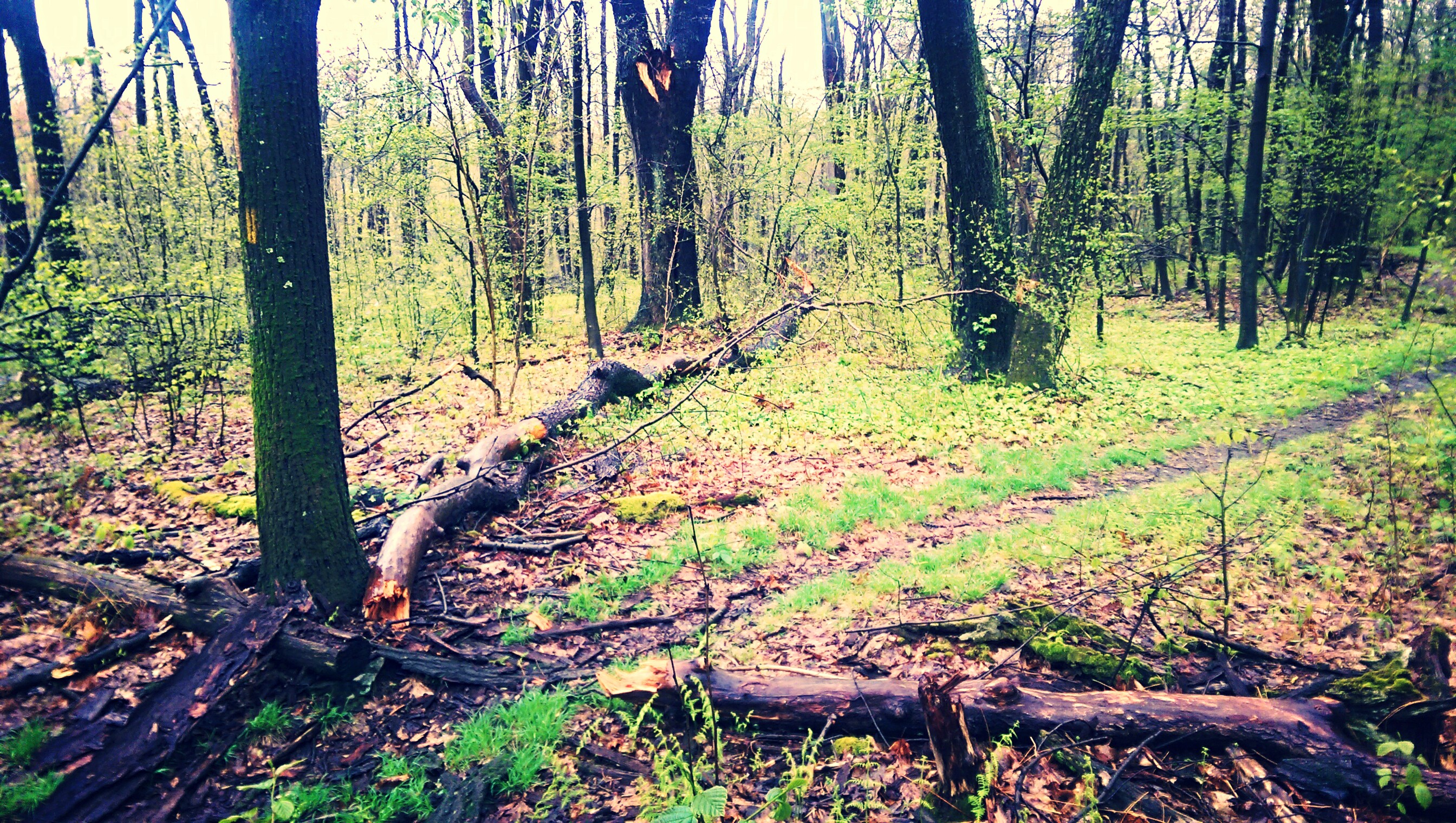 Date: 05/06/2017
Location: Laurel Highlands, rt 271 parking lot to rt 30 shelter
Trail Distance: NO MILES FOR YOU COUNTING IS FOR CAMPERS (39.6 miles ytd)
Rain? -- no problem. Wet shoes? -- big deal. Cold? -- BRING IT.
Breezy tree blowing and train sounds? -- OH IT'S BEEN BROUGHTEN.
Man, I gotta get over being freaked out by the wind. Other than that, had a good pace and pretty easy terrain (despite the mud and wet).
Guess I'll go back to trying to grow a pair.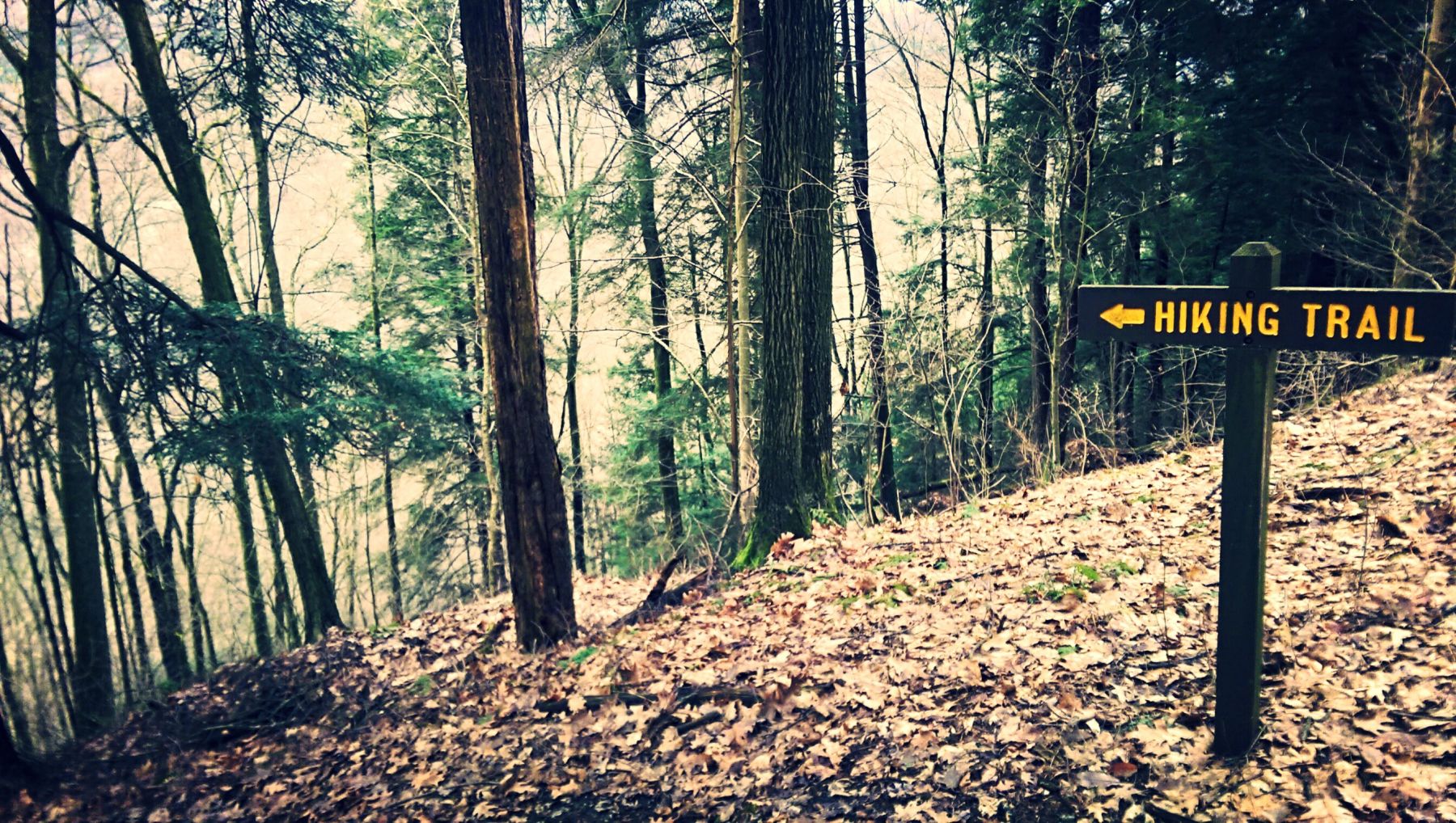 Date: 04/01/2017
Location: Oil Creek State Park, park office to Wolfkiel shelter
Trail Distance: 18.1 miles (39.6 miles ytd)
That was pretty but boy-howdy I am glad I waited a day to not do this trail in the pouring rain FOR IT WAS A MUDDY BOG SCAPE ANYWHO. Saw lots of trail runners who were out doing their running thing. I enjoyed the refreshing breeze as they flew by.
What I learned this time is that you shouldn't hang the tarp too close to the hammock or it'll get dewy soaked.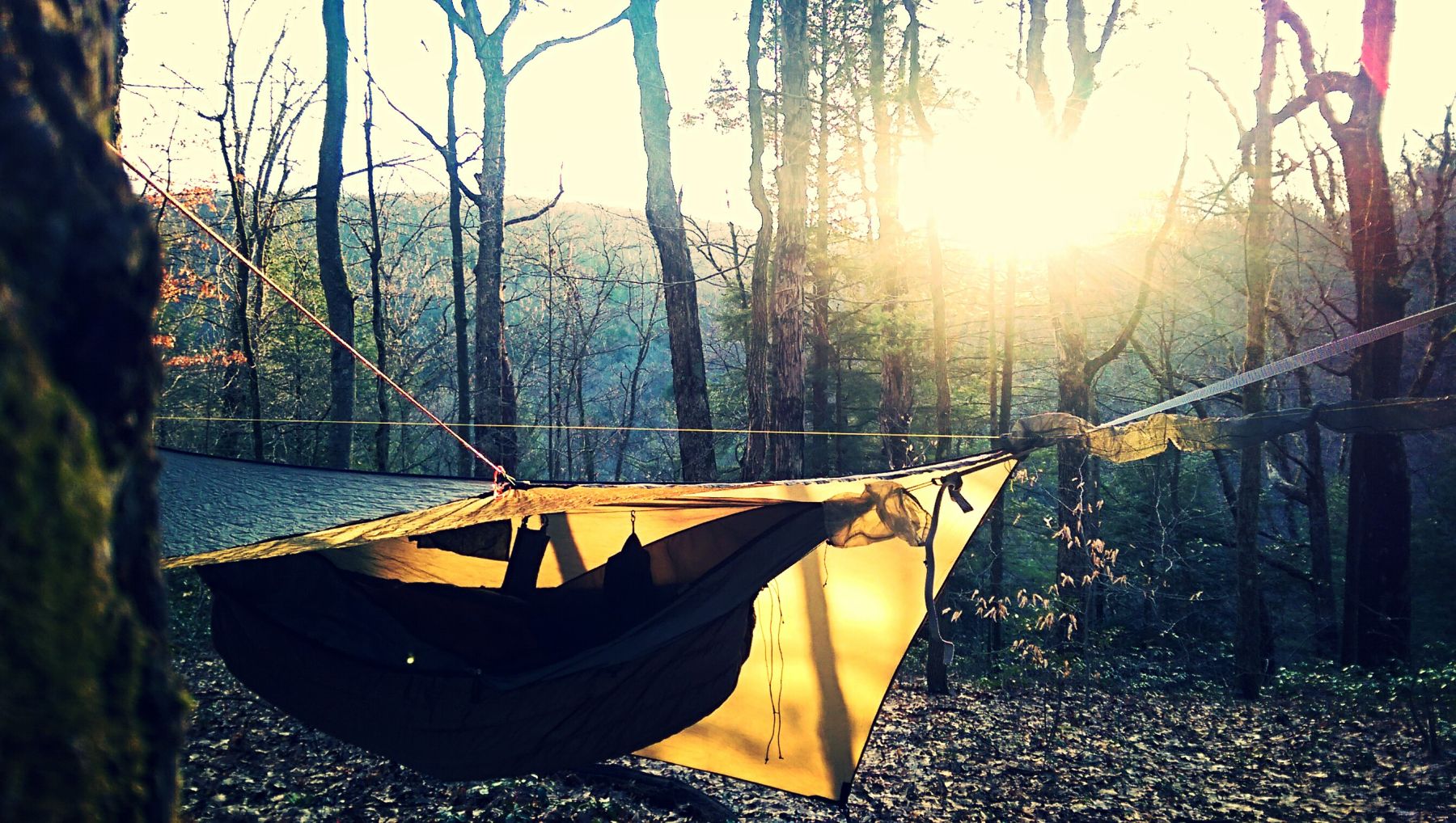 Oh yeah -- untangle the underquilt shock cord before hanging it. You will thank me.
Bushcraft is mostly building forts and making spoons.
Date: 02/26/2017
Location: Laurel Highlands Hiking Trail, 271 trailhead to Decker shelter area
Trail Distance: 16.5 miles (21.5 miles ytd)
So that was nice. Still haven't learned to drink enough water when I stop hiking for the day. I'm older, so I will be getting up MULTIPLE times during the night to pee, so why not make it worth it?
And if you're cold, get up and adjust the underquilt. It always makes a big difference.
Finally figured out how to use the trekking poles effectively (thanks to this fella). Felt a lot stronger going up hill instead of having to pant for breath every 30 yeards. MADE IT 60 YARDS NOW.